What is OKR and What are its Benefits?
Projects deal with short-term goals and are made up of a collection of tasks, whereas OKR focuses on the future and uses key results to gauge performance. To accomplish a particular goal, businesses typically combine projects, events, and initiatives.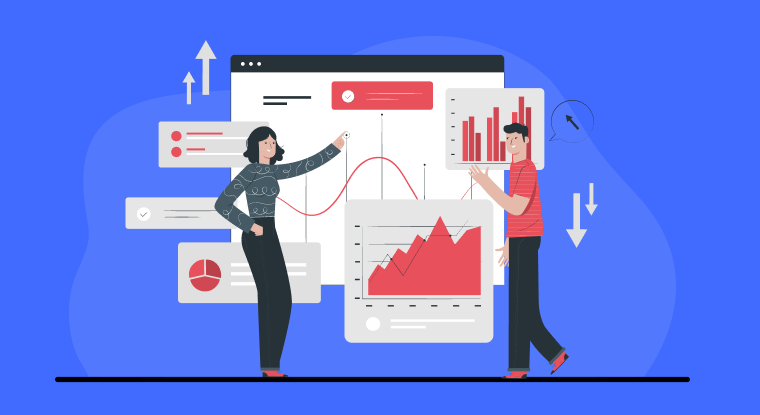 The OKR system is a simple but effective way to measure and track progress and results in organizations. It was first developed by Intel in the 1970s and has since been adopted by several companies around the world.
The basics of OKRs are that each organization sets its own specific goals, which are then broken down into smaller objectives. These objectives are then assigned to individuals or teams, who are responsible for achieving them. Progress is tracked and reported periodically, and adjustments are made to objectives as necessary.
If you're thinking of implementing objectives and key results, (OKR) in your organization, there are a few things to keep in mind. First, it's important to have a clear understanding of what you want to achieve and why. Second, it's important to involve everyone in the organization in the process, from setting goals to tracking progress. Finally, it's important to be flexible and willing to adjust objectives as needed.
Understanding What is OKR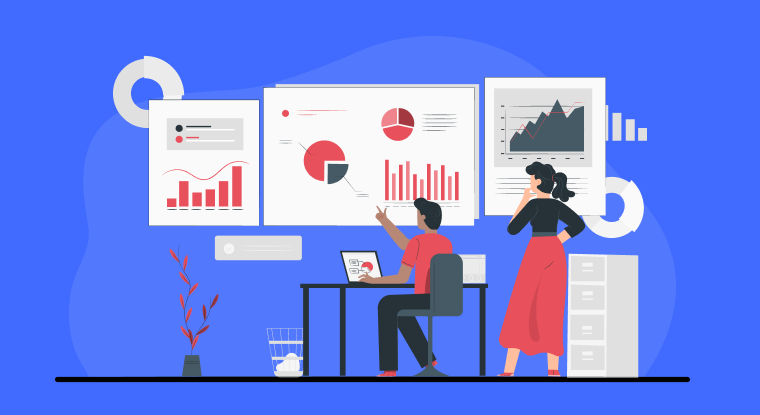 To understand what is OKR it is crucial to know what they do to your organization. They help focus and align everyone in the organization around the most important things. They allow for easy and effective tracking of progress, and encourage and motivate employees to achieve results.
OKRs are effective for creating goals at many different company levels, whether we're talking about office management, software engineering, NGOs, or something else. They can be utilized to accomplish personal objectives and even by individuals to do tasks in settings where senior leadership does not employ them.
Companies use okr objectives and key results programs as a workforce strategy that aids in goal-setting, goal alignment, prioritization, concentration, and evaluation of the outcomes of the work done to attain those goals.
In order to communicate the plan as effectively as possible, businesses deploy OKR programs. Additionally, businesses employ OKR programs to transition from an output-based to outcome-based work culture. Higher performance is made possible by a well-implemented performance management system, which offers a visible and objective performance evaluation system.
High-level organizational goals are typically made by businesses at the start of the year, but after a month everyone forgets about them. It becomes challenging for managers to assess and monitor the development and goal-achievement of their staff. Understanding which teams or individuals are accomplishing, overachieving, or underachieving can be challenging for executives and managers. People start to feel disjointed from the bottom up as it becomes challenging to align various teams and individuals with company-level goals and cascade goals to them. The connection between employees' activities and the organization's priorities is not always clear to them. Working in this manner also makes it challenging to develop a quantifiable, predictable, and repeatable business model.
Companies try to solve the problem by creating goals in Google Docs, Microsoft PowerPoint, or Excel and then communicating these goals via email. This is a relatively static process, and many businesses find it difficult to manage or monitor goal progress in this way. Goals aren't available or visible to everyone in real-time with these static systems, so people can't link their work to hidden goals. Many businesses have embraced the OKR goal-setting approach, OKR tracking methodologies, and okr tool like PerformanceUp to tackle this.
Components of OKR
Now that you are halfway through understanding what is OKR, let us look into the components of OKR.
Typically, an Objective is listed at the top of an OKR, followed by the list of supporting Key Results derived by initiatives.
Objectives
An objective is nothing more or less than what has to be accomplished. By definition, objectives are important, specific, practical, and (hopefully) motivating. They serve as a preventative measure against hazy thinking and inefficient execution when properly developed and implemented.
Key results
Key results serve as a gauge for progress toward the objective. Effective key results are aggressive yet realistic, specific, and time-bound. Most importantly, they can be measured and verified. There is no tolerance for uncertainty or ambiguity; you either achieve a vital objective or you don't. A routine check is carried out at the conclusion of the specified period, usually a quarter, and categorizes the important findings as satisfied or not.
While key results change as the work is done, an objective can last a long time—up to a year. The Objective is accomplished after all key results are finished.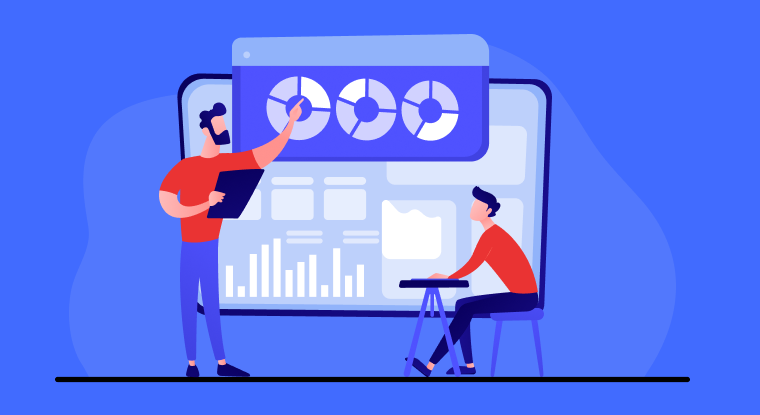 Initiatives
Initiatives are the tasks you must complete to advance toward your objective through key results. Key results and initiatives are sometimes conflated, yet they are two different concepts. Key results are measurements of your progress toward your goals rather than tasks. Initiatives are the tasks, projects, and other components of your action plan that you must execute in order to accomplish your goals. You can better understand what you must do in order to achieve your goals and key results by defining and describing your initiatives as a part of your objectives and key results framework.
Before you can proceed to the following phase, which is making a task list, you must first generate initiatives. The truth is that it helps to have a list of tasks as long as they are actually moving your business closer to your goal, even though the ultimate goal is for your company to succeed as a results-based organization (rather than a task-based one).
Remember that in order to maximize the value of your initiatives, you will need to frequently redefine them. Finding the right balance between adhering to your plan and being adaptable enough to adjust it is crucial since your efforts may evolve and shift throughout the project depending on how successfully they achieve the desired outcomes.
Benefits of OKR
On our next note of understanding what is OKR, let us look at some of its benefits.
Target focused
Because you can only set a fixed amount of OKRs when you set them, their primary benefit is the focus. No more than seven will ever exist, though there may be more than one. Less is always better. There should only be one goal per line. Per target, there shouldn't be more than five important findings. Because of the intrinsic requirement to limit the number of topics to focus on, OKRs essentially force decision-making upfront. The question, "What is most important for the next three (or six, or twelve) months?" should be the first step in an okr management. The time-bound question distinguishes OKRs from other goal-setting techniques since it highlights the few efforts that can actually make a difference right away while delaying less important ones. Leaders provide a compass and a benchmark for evaluation for their teams by firmly supporting a select few top-line OKRs.
Employees alignment
The real job starts as soon as top-line goals are established. Managers and contributors connect their daily tasks to the organization's corporate strategy as they move from planning OKRs to execution. The importance of this connectivity, which is known as alignment, cannot be emphasized. Companies with highly aligned personnel are more than twice as likely to be top performers, according to the Harvard Business Review.
Player commitment
Commitments follow alignment and focus. All parties have agreed that commitments will be met, and timetables and resources will be modified accordingly. These promises are transparently tracked. Everyone must receive extremely clear signals from each team member that they are pursuing their OKRs. As long as there is alignment and transparency, it doesn't matter how this is accomplished—whether it's through a Google Sheet, an okr software tracking platform like PerformanceUp, sharing OKR progress on all-hand slides once a month, printing them out and pinning them all over the office walls.
Tracker
Top-tier companies prefer management by objectives because it allows them to follow OKRs from production to outcome. Each okr framework should be trackable using the metrics chosen when it was written. While daily tracking is not necessary for OKRs, frequent reviews, preferably weekly, are crucial to avoid slippage. The long-term beauty of them on an individual level is having these reference points to evaluate your present OKRs. Are you on schedule to accomplish this goal or not? If not, why?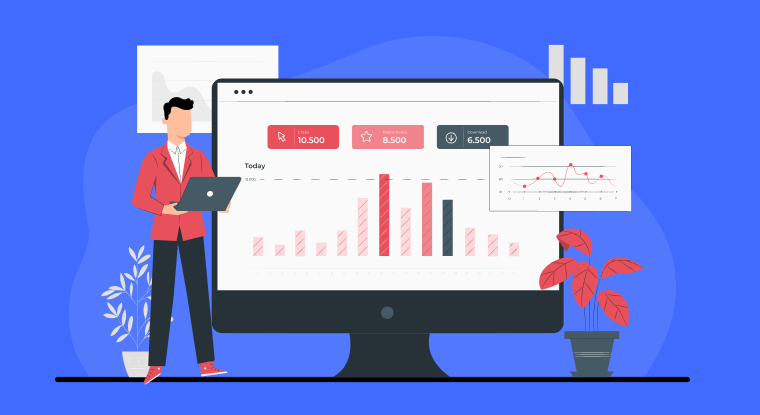 Flexibility
In contrast to conventional long-term strategy planning, OKRs favor shorter goal cycles because they enable teams to be more flexible and adaptable to change, which lowers risks and waste. Tactical OKRs are often set for a quarter, and strategic OKRs are typically set for a year. Everyone reviews the findings at the conclusion of each cycle and, if necessary, modifies the strategic OKRs. Even a shorter tactical OKR cycle, like 6 or 8 weeks, would be preferable for young organizations.
Regular and brief cycles shorten planning time and eliminate the need for team members to make predictions about the future for the next two to five years.
Accountability
Companies can use their knowledge of the issues from the front lines to create improvements by using bottom-up goal setting. Since just 4% of problems on the front lines are known to senior management. Such an approach aids in melting this ignorance iceberg. A decent rule of thumb is that team members should set at least 60% of the OKRs, not managers. With such a strategy, everyone has personal responsibility for achieving their objectives and is more driven to do so.
Employee engagement
A sense of individually contributing to the higher mission is created by transparency, alignment, and bi-directional communication, which boosts team members' engagement and motivation. Higher productivity and job satisfaction are produced by higher employee engagement which is possible with the right objectives and key results software.
Goal achievement
A well-designed objectives urge everyone to go outside the realm of the seemingly conceivable, come up with original ideas, and produce amazing results. The design of okr goals encourages teams to think creatively. The average score needed to achieve them should thus not be greater than 70–80%. However, keep in mind that the business should be mature and seasoned enough to comprehend and accept such results without being irritated. Not always meeting your goals can be discouraging for those who are new to the OKRs methodology.
Summing It Up
Given all the advantages listed above, it might seem like the objectives and Key Results are too good to be true. Undoubtedly, setting such goals is worthwhile. Most likely, the strategy would win over your coworkers. But they're also not that simple to adopt properly, and it would take a lot of work from your team to execute it well. There is one tool, however, that can make your organizations achieve goals faster with proper OKR methodology. PerformanceUp by 500apps is the futuristic OKR management tool with every feature designed to provide tailor-made solutions to your goal achievement requirements. Furthermore, the application provides you with access to 50+ applications that meet all your business requirements, from sales and marketing to development and collaboration.
Know Why PerformanceUp is Best OKR Management Tool?
#1
Initiate and implement OKRs at any level, from company to department, team, and individual
#2
Achieve the project goals with built-in project management tool
#3
Establish KPIs to meet both quantity- and quality-focused objectives
#4
Unlimited Objectives and Key Results Interface
#5
Set individual goals to align with the overall business objective
#6
Create custom reports from dashboard to improve employee productivity
#9
Unbelievable pricing - the lowest you will ever find
#10
Everything your business needs - 50 apps, 24/5 support and 99.95% uptime
Join the SaaS Revolution
All-in-One Suite of 50 apps

Unbelievable pricing - ₹999/user

24/5 Chat, Phone and Email Support