Best 8 KPI Software to Improve Business Performance
In this blog, we will talk about the 8 best KPI software that would help your business to improve its performance. We will learn what KPIs are and also we would look at the different advantages they offer to an organization.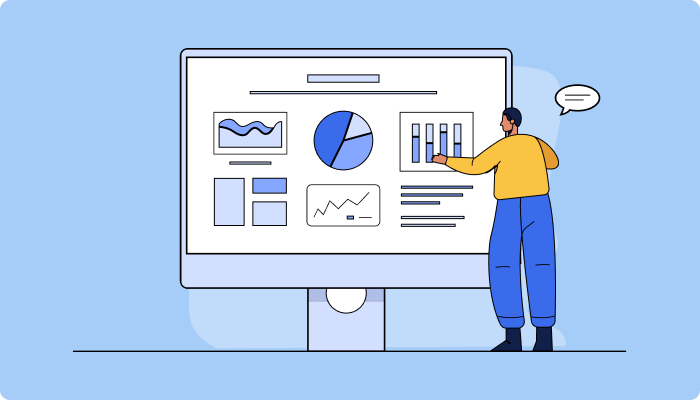 The success of any organization is in its ability to identify its key performance indicators (KPIs) and monitor them on a regular basis. Performance management systems are crucial for businesses to track and analyze their performance data, set goals, and take corrective measures. Let's now understand what these KPIs are.
In this blog we will talk about the 8 best KPI softwares that would help your business to improve its performance. We will learn what KPIs are and also we would look at the different advantages they offer to an organization.
KPI
Key Performance Indicators better known by their short-form KPIs are measurable values that organizations can employ to track and monitor their performance data. Organizations can use these values to measure the success of achieving their goals. KPIs are of different types like financial, operational, and strategic and they can vary depending on the specific goals and objectives of the organization. By keeping tabs on these performance indicators, organizations can gain valuable and actionable insights of their performance, they can use KPIs to identify areas that need improvement, and take corrective measures. Efficient KPI management is very much needed for organizations to up their performance and achieve their goals and targets. So now that you have understood KPIs, let's go to the list of 8 best KPI software.
Best 8 KPI Software
PerformanceUp
This is an objective and key results tool (OKR tool) with a very simple and easy-to-understand interface.
Key Points:
Helps you to achieve both qualitative and quantitative targets by establishing key performance indicators.
Built-in project management tool.
Allows you to set your goals and track the progress you have made.
It boasts an impressive 99.5 percent of uptime.
It is a part of the 500apps ecosystem which means you get all of their 50 apps at just $14.99 per month.
Get started with the leading KPI Software today! Sign Up 14 Day Trial
Datapine
Datapine is a tool that enables you to visualize and monitor the most relevant KPIs in a single place only.
Key Points:
The thing that is interesting about this tool is that it can discover new relationships and detect trends to help you in having the guesswork out of the decisions you make for your business.
Its features include functionalities like Insightful analytics, usage of custom formulas, automated reporting, interactive and clean dashboards, and Intelligent alarms.
Its priced plans start from $249 per month.
InetSoft
InetSoft is an extremely scalable software that provides you with an analytic dashboard and reporting software that is backed by data mashup.
Key Points:
It gives you features like professional atomic data block modeling, end-user data mashup on the internet, dashboards that can be embedded, visualization annotations, and an infrastructure that is focused on security and high performance.
To know the pricing you would have to request the sales team of InetSoft.
SimpleKPI
SimpleKPI gives you the functionality to customize your dashboards and reports with your branding like logo, colors, etc.
Key Points:
It has powerful and flexible dashboards for the key performance indicators.
It lets you choose between its standard KPI reports or customized ones.
It even gives you the functionality to share the reports, dashboards, and analytics.
It is priced at $109 per month.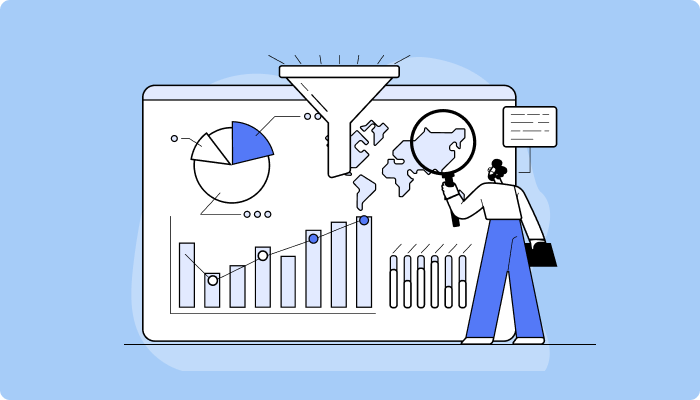 Visual KPI
Visual KPI is a software that lets you monitor important data in real-time from any device which has internet-enabled, no matter what your location is.
Key Points:
Visual KPI has its focuses on real-time and live monitoring of your critical data without creating any new problems for you and the IT department of your organization.
Visual KPI has a mobile dashboard that can work on any device.
This software helps with performance reviews and provides a visual KPI designer.
It is currently priced at $1500 per month.
Tableau
Tableau works with the largest organizations in the world. To make the best out of their most important assets, which would be the data they have and their people.
Key Points:
Lets you start working with it in no more than a few minutes.
It gives you the functionality which helps you automatically refresh data from web-based software like Google Analytics and Salesforce.
Provides you with the ability to let your remote teams, partners, and clients possess totally secure and safe access to your analytics.
The infrastructure to create your own server is not necessary for its users.
It is priced at $42 per month, but it is billed once a year only.
Smartsheet
Smartsheet is a very popular software that can provide integrations with a variety of third-party apps like Tableau, Excel, QlikView, and many more.
Key Points:
It gives you the ability to deliver powerful data visibility and insights via the tools you already use.
With this software you can share your work with other members of your team, but not just that you can even use it if you need to collaborate with the team on some specific task.
You can use this software to set alerts that can be automated.
Its task management features can be used to remind you and the other members you have on your team about pending tasks and approaching deadlines.
Its user interface allows for more ways to work using more visual elements, they help you in communicating and collaborating.
This software has gained the trust of over half of the businesses on the fortune 500 lists.
It is priced at $15 per month.
KPIFire
This tool has the philosophy of keeping it simple. Rather than providing its users with features that they would never use but would just serve the purpose of cluttering the interface and increasing the price, they prefer to provide only the necessary features thus making the software more accessible.
Key Points:
This software can help you in aligning your employees & projects to the strategic targets of your organization.
You can use this software to manage your projects and demonstrate their progress in real-time, that too without any hassles.
You can use it directly and there is no need to make any downloads.
If you want to know about its pricing, then you would have to make contact with the KPIFire team.
Let's take a look at some of the advantages KPIs give.
Advantages of Using KPIs
Using these Key Performance Indicators provides an organization with several advantages that would improve the business performance. Here are some of the advantages of using KPIs: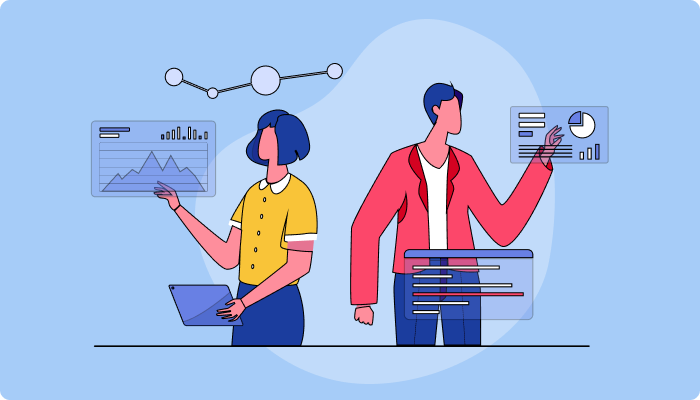 KPIs help organizations in tracking and monitoring the progress they have made toward their goals.
This means they can identify areas where the organization is doing good and where the scope for improvement is present.
KPIs provide businesses with important, in-depth and actionable insights into their performance data.
This helps the organizations in making informed decisions, which are based on data, Thus eliminating the risk that comes with relying on assumptions or intuition.
There are many other advantages like improved performance and improved efficiency.
They also help in setting goals and targets.
Conclusion
In conclusion, Key Performance Indicator software are crucial for organizations to monitor and improve their task management, their decision-making processes, and to always stay ahead of their competition. The 8 KPI software we have mentioned above are some of the best options available for organizations to improve their performance data and achieve their goals. By implementing these tools in your organization, you can gain insights into your performance data, the progress, and you can make data-driven decisions.
Know Why PerformanceUp is Best OKR Management Tool?
#1
Initiate and implement OKRs at any level, from company to department, team, and individual
#2
Achieve the project goals with built-in project management tool
#3
Establish KPIs to meet both quantity- and quality-focused objectives
#4
Unlimited Objectives and Key Results Interface
#5
Set individual goals to align with the overall business objective
#6
Create custom reports from dashboard to improve employee productivity
#9
Unbelievable pricing - the lowest you will ever find
#10
Everything your business needs - 50 apps, 24/5 support and 99.95% uptime
Join the SaaS Revolution
All-in-One Suite of 50 apps

Unbelievable pricing - ₹999/user

24/5 Chat, Phone and Email Support